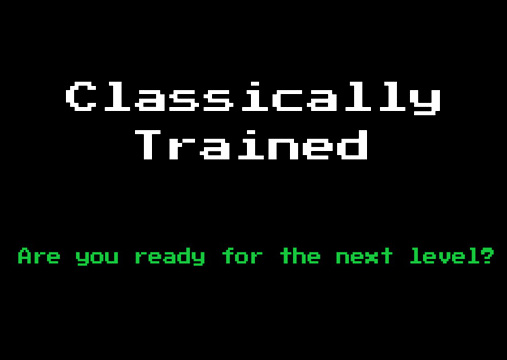 I wanted to give all of my readers here an inside track to another project that I am very passionate about.
Video Games.
You may have noticed, based on several other posts: 
Breathtaking Final Fantasy VI Fan Tribute 
Final Fantasy – Distant Worlds Miami, FL Review
I am launching a project that combine leadership & life lessons with classic video games, hence the title ClassicallyTrained.net
So I am sure you are thinking something along the lines of:
What can Street Fighter 2 teach you about success in the workplace?
Do you know the secret that Mega Man uses to simplify the most difficult tasks?
How can Animal Crossing help you win friends and influence people? or even live a debt free life, filled with financial peace?
You will just have to stay tuned to ClassicallyTrained.net to find out those answers!
What life or leadership lesson have you learned from a videogame?