Video Games, Productivity, Leadership…
For many years, I did not think these two areas of my life had anything in common.
But the more I studied and taught real world success, the more  I realized that the same habits and traits are practiced while playing video games.
Now it's my personal mission to share with others how life and leadership lessons can be learned from video games.
Author of Mastering The Game: What Video Games Can Teach Us About Success In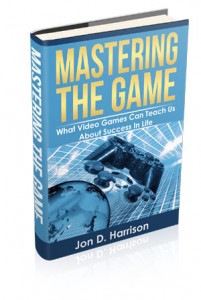 Life